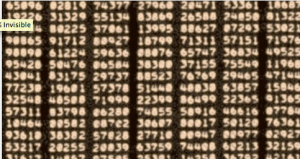 "I think its just the biggest conceptual art project uninentional or otherwise that anyone ever made. it puts Christo and those other guys to shame. Its planetary"
Roman Mars "Episode 97 – Numbers Stations" from 99% Invisible
Radio
Measuring the invisible
What is the difference between sound waves and radio waves?
What is an antenna?
Wave propagation is frequency dependent
Sunspots and magnetic fields http://spaceweather.com
Extreme frequencies, negative frequencies?
examples
Internet radio streams and recordings
Macbook trackpad: Noise 5 mHz. (try holding radio near screen too)

Macbook AC adapter: Noise 600-1400 kHz. (~1000)

AC adapters, LED's, Utility poles: 3.2 Khz

Arduino transmitter: AM 1330 kHz.

Laser light at 650nM

Wireless micorophone (Orange-brown): Wide FM 614.150 MHz. (R band)

Cordless phone: Narrow FM 926 mHz.
Cell phone: Digitally encrypted trunking FM 836 mHz.

Wifi: Digitally encoded PCM 2.4 gHz.

FM broadcast band: Wide FM 89.7 mHz (Raspberry Pi example 98.1 Mhz)
TV audio 600 mhz/660 mhz FMW

The sun 

http://www.ips.gov.au/Solar/3/4
Topics not covered
(due to snow and stuff)
Visualization

d3
processing
jitter
hardware control
Statistics
Miscellaneous
Assignment
Please send me a copies of your earlier compositions. Have a prototype ready to demonstrate or talk about for the next class.