Ways to approach a project:
Make machines that make art
Twitter streaming example: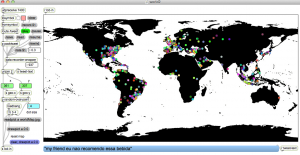 https://reactivemusic.net/?p=5786
Infinite Jukebox by Paul Lamere at The Echo Nest
http://labs.echonest.com/Uploader/index.html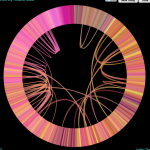 Reverse engineering
Designing Sound
By Andy Farnell http://aspress.co.uk/sd/index.php

automax https://github.com/tkzic/automax
Use the wrong tools
Ok-Go https://reactivemusic.net/?p=7971
Luke Dubois: http://lukedubois.com
Abstraction and destruction
Picasso: http://www.slideshare.net/sotos1/pablo-picasso-bulls-111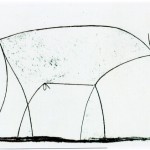 David Tinapple: https://reactivemusic.net/?p=7537
Do something backwards, extreme or opposite
Connect two things
Orange Plantation Lego
From an Interview of Mike Will At Bloomberg Business Week by Devin Leonard
http://www.businessweek.com/articles/2014-08-07/mike-will-made-it-hip-hops-hottest-producer-is-crossover-king#p1
"(Mike) WiLL didn't know Cyrus, but (Peter) Edge did. She was signed to RCA. WiLL talked her into recording We Can't Stop, coaching her through it. "I was like, 'Yo, use that country twang,' " WiLL recalls. " 'I hear it, but you are trying to hide it.' So she started using her country twang. That made it all-the-way dope."
 Processing sound with pictures in Max/MSP by Tadej Droljc:
https://reactivemusic.net/?p=16887
(basic_patch.maxpat)
I'm thinking of something: http://imthinkingofsomething.com
auctioneer: https://reactivemusic.net/?p=7140
politician: http://digg.com/video/guitarist-plays-along-to-sobbing-japanese-politician
 Ask questions
Google: http://google.com
Assignment:
Go to the future. Make music. Bring it back to the present.
It should be a very short piece or an excerpt. Less than two minutes. It can be a remix of a song that you believe represents a future direction in music. Near future or distant future – your choice. Use any tools to create the music.
The result: audio or a live performance in class
Due: in class on Sept. 29